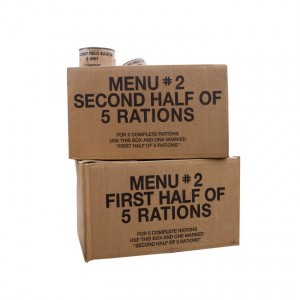 For manufacturers of emergency food packets, standards have to rise to an unrivaled level of excellence. The companies that package the packets must operate under the assumption that conditions requiring emergency rations are likely to be extreme and challenging.
Fill levels are among the most important aspects of safe, dependable food-packet manufacturing. Inspecting and monitoring those levels is a central step in guaranteeing a safe and reliable product that can stand up to the critical task of surviving an emergency.
The Importance of Fill Levels
Emergency food packets are often used in the most extreme environments and climates, and are subjected to dramatic temperature fluctuations. Those fluctuations result in freezing, thawing, expansion and contraction of liquids, and overall product degradation. If fill levels are even marginally inaccurate, package rupturing or contamination can destroy an otherwise useable product.
An Alternative to Check Weighing
Whether emergency food packets come in metal cans, plastic bottles, composite containers or glass bottles, fill level monitoring is almost always superior to the check-weighing protocol. It is far more accurate, despite changes in weight or container shape. When it comes to spee (Read More....)