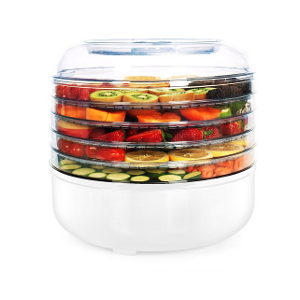 Preparing for emergency food storage can require as much thought as preparing for long term food storage. In fact the same type of planning is necessary but the items may be different. Each person's needs must be addressed and planned for. A short term emergency usually means that things will be back to normal in a few days or hours.
Sometimes you can see the emergency coming, like in the case of a hurricane or a big winter storm, but most of the time an emergency situation happens suddenly and you won't have time to get ready. The power will probably go out along with the water. Preparing for a few days of emergency food can be fun and you can prepare lots of the food yourself.
Dehydrated food
Dehydrating food is a fun and economical way to preserve the foods you eat every day. Fruits, vegetable, and even meat and fish can be dehydrated. It saves you money and you can dehydrate entire meals for emergencies. To begin you will need a food dehydrator.
A food dehydrator will cost between $50 and $300 dollars. Get one that is easy to use and has a few nice features.
Adjustable temperature settings – Different foods need different temp (Read More....)

[...]