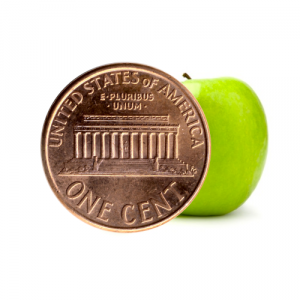 On a recent episode of "Extreme Couponing" on TLC, there was an interesting observation. Each of the buyers was deservedly proud to pay NO money - or less than $25.00 - for hundreds of dollars-worth of groceries. It was quite a spectacle.
But the common thread: sugary juice-type drinks. The viewer was left to wonder: Does anyone really need 627 green, blue, or red drinks in their pantry? But the other observations reveals savvy choices, and hundreds - yes, hundreds - of dollars worth of savings in one big, organized trip to the grocery store.
Read on to find out why this practice is worth the effort.
There IS something to be said about stockpiling.
There's a system to it; it's not difficult, and you can zip right by the sugary drinks to accomplish the mission. This could be a fun challenge. Put on the tunes, get a few Sunday papers, pull out the weekly flyers, and start clippin'.
Now's the time to figure out this game.
The key to attaining a great stockpile is to team up the coupons with the weekly flyers. If you get a great deal on five items each week, you'll be stocked over just a couple of months. Think paper towels, toiletries, peanut butter, canned goods, non-perishables, laundry detergent, etc.
If your favorite detergent is on sale one wee (Read More....)
[...]