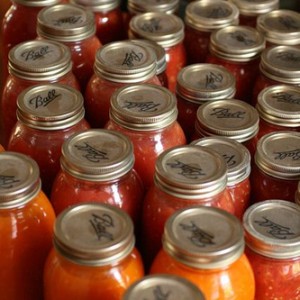 Disaster Prep On A Budget by Dennis Evers- Disaster Prep can be expensive, particularly if you spend a small fortune on dedicated "survival" items that may or may not be used. Preparing makes good common sense, and on so many levels. There are natural disasters by the dozens, man made emergencies like chemical spills, riots, terrorism, crime and on and on. Add economic problems like high unemployment and those associated with cities laying off law enforcement and other emergency services due to budget problems and you have the perfect storm looming on the horizon.
Picture Credit: From The Bitten Word on Flicker
Most of us living within our means have a limited amount of discretionary income for prepping. With that in mind, preparing on a budget is important and purchasing inexpensive yet functional as well as multi-use items that can be used on a regular basis as well will help stretch every penny you spend.
Let There be Light
One of the most important accessory in every disaster kit is some sort of light. Light is necessary to work and navigate by, but psychologically, it is essential to help mitigate some of the fear associated with disas (Read More....)
[...]