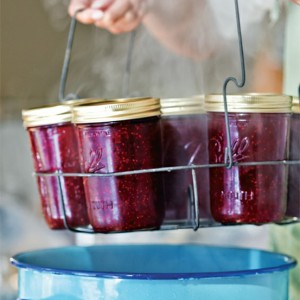 Learning how to preserve food properly is easier than you may think. Long term food storage allows you to prepare for emergencies, but can also be ideal when used on homesteads where self sufficiency is a goal. If you aren't a homesteader, there are some alternatives to consider for storing food in the case of an emergency. Finding the method that fits your needs will allow you the security net you want while also fitting your personal needs perfectly.
Picture Credit- Pinterest
Canning
According to the National Center for Home Food Preservation, found online at http://nchfp.uga.edu, canning is a safe way to preserve foods when safety measures are followed. Canning is a process that includes cooking food and storing it in airtight glass jars for later use. Home canned food is an excellent option because it preserves the flavor of fresh fruits and vegetables and is also an inexpensive way to store foods from your garden for use during the colder months of the year. You will need some supplies for canning, including tongs, a large pan to boil jars and lids in, and a large pan or pressure cooker to seal your jars in once they have been filled.
Freeze Dried Foods
[...]