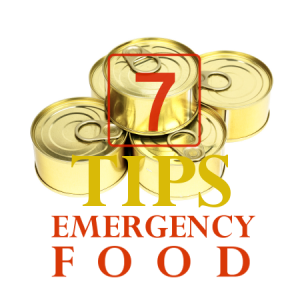 You live in the real world and have to deal with daily problems, issues, and emergencies. You probably don't have the time or mental energy to worry about future catastrophes or doomsday scenarios.
That's fine - but what about more common disasters, like hurricanes, snowstorms, or severe floods? These could knock power and other services out for days or weeks, and you can't count on running to the store beforehand to get what you might need. And what if a region-wide or nationwide pandemic strikes and you're confined to your home? Or if the electrical grid fails at a fundamental level over a wide area? These events can strike with little or no warning.
That's why it's wise to be somewhat prepared for a substantial calamity. One of the easiest and most basic ways to prepare is to stockpile food to have on hand in case you're unable to shop for awhile.
Here are  some of the best food items to stockpile? Here is a partial list:
A. bottled water (or tap water in bottles)
B. Rice
C. Beans
D. Pasta
E. Dried fruits
F. Canned meats
G. Canned fruits or vegetables
H. Canned soups
I. Peanut butter
J. Whole wheat crackers
K. Nuts and trail mix
L. Cereal, or meal replacement bars
M.  Powdered drink mixes,powdered milk
N. Multivitamins
Here are some suggestions on starting yo (Read More....)
[...]