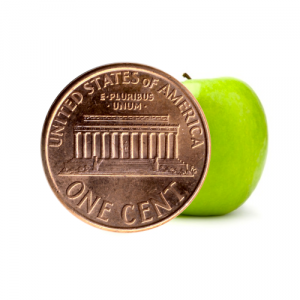 On a recent episode of "Extreme Couponing" on TLC, there was an interesting observation. Each of the buyers was deservedly proud to pay NO money - or less than $25.00 - for hundreds of dollars-worth of groceries. It was quite a spectacle.
But the common thread: sugary juice-type drinks. The viewer was left to wonder: Does anyone really need 627 green, blue, or red drinks in their pantry? But the other observations reveals savvy choices, and hundreds - yes, hundreds - of dollars worth of savings in one big, organized trip to the grocery store.
Read on to find out why this practice is worth the effort.
There IS something to be said about stockpiling.
There's a system to it; it's not difficult, and you can zip right by the sugary drinks to accomplish the mission. This could be a fun challenge. Put on the tunes, get a few Sunday papers, pull out the weekly flyers, and start clippin'.
Now's the time to figure out this game.
The key to attaining a great stockpile is to team up the coupons with the weekly flyers. If you get a great deal on five items each week, you'll be stocked over just a couple of months. Think paper towels, toiletries, peanut butter, canned goods, non-perishables, laundry detergent, etc.
If your favorite detergent is on sale one week, and you have the coupons to team up with the weekly special? Those dollars add up - and they add up fast. Get used to buying things ten at a time. Once you see what you're saving, this will become your new norm, and you'll kick yourself for not doing it sooner.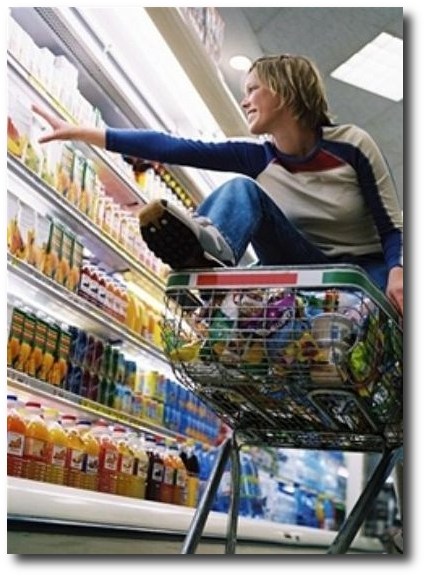 Hey, make it fun. They did!
It really does become a game of strategy, and the challenge of it can be downright fun. You really can get stuff for free, and over just a couple of months, you'll watch your weekly and monthly grocery bill decrease quite substantially.
So what do you do with the extra cash?
That's the great part. Be thoughtful about that decision, though; in the end, you don't want to look back at all of your hard efforts and think you've wasted your time. Indeed, this is time consuming, but the payback is fantastic.
So, do you buy shoes, plan a vacation, or put your efforts back into attaining good, fresh foods for your family? The savvy folks say to put the savings right into the store's important and often more expensive proteins and fresh produce.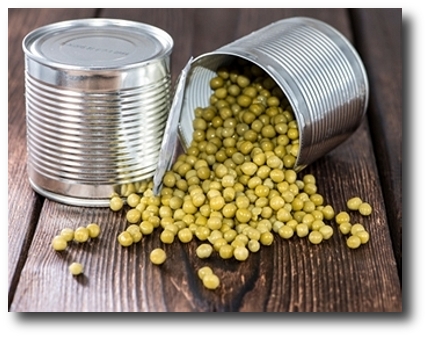 Is there anything worse than canned peas? Take your savings and buy fresh!
If you follow their lead, pick in-season produce and meats that are on sale. You and your family deserve that. Your added savings from stockpiling can go right into the farmer's market trip or the best, freshest section of the store.
If you're really serious about changing and cutting your monthly expenses, it's also a great idea to to start working with a budgeting tool. It's so important to see, in concrete numbers and figures, what's coming in, what's going out, and on what the money is being spent. Yes, it's all about tracking.
It's the same premise for those who lose weight and keep it off; odds are very high that if they have journaled their calories or food, the weight will not come back. Makes sense, doesn't it? This is no different. When you quite literally see how the quick stops for coffee or gum at the convenience store add up to over $100 per month, you might adjust that pattern. And we all know that feeling of walking into a grocery store "for milk" and then coming out with 10 or 20 other products.
Now's a perfect time for change.
Based on the weekly specials, get that list going - and stick to it. Use willpower, and don't negotiate with yourself. Then watch the savings add up!
Valerie J. Wilson loves a good bargain! She is also a freelance writer for many individuals, companies, and organizations.