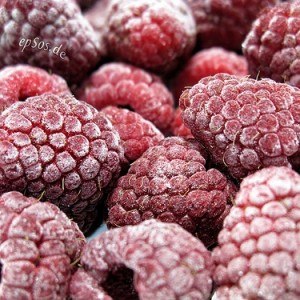 Natural disasters, terrorism, social distress – who knows what could be coming next? If you are working on stockpiling supplies and getting your place ready to stay safe in for a few days or an indefinite time, you probably want to stock up on some freeze-dried food. Food and water are the essentials you need in an emergency situation, not just for you, but for your family as well.  Here are some of the best and well known disaster and emergency food suppliers that stock only the best long term food storage.  They offer 10 year, 25 year food storage that you can invest in for that day when disaster strikes.
In an emergency situation, you want to have a good supply of food that will last. My Food Storage offers a large variety of freeze-dried meats, fruits, and vegetables along with gourmet ready made meals with a 25-year shelf life. Foods are sealed in Mylar pouches and then locked in durable buckets for that long shelf life.
Once you've got these foods, you can forget about them until you need them. Not only is food available here, but you can also get survival kits and affordable water boxes (don't forget water to hydrate all the food!).
Convenient, easy-to-prepare food is available from The Ready Store to meet all of your survival needs. Lightweight freeze-dried food is easy to store and prepare, plus it lasts for up to 30 years in some cases. The Ready Store offers full meals, entrees, and snacks in various sizes along with quick lists to help make sure you've got everything you could need.
Offering entrees, breakfast foods, vegetables, desserts, and snacks along with vegetarian and low-sodium options, Mountain House is one place where you can find almost any kind of freeze-dried foods. Often used by backpackers and hikers, Mountain House is becoming a leader in freeze-dried foods and emergency preparedness.
GMO-free foods, voted best tasting, and with a 25-year shelf life make Buy Emergency Foods a viable option for creating your survival kit. Foods come in a variety of size packs, from 12 to 360 servings. Gluten-free options are even available here. Not only is food available, but so are water filter bottles and other survival needs.
5. Nitro-Pak Preparedness Center, Inc.
Whether for emergency food storage or camping, Nitro-Pak will fulfill your freeze-dried food needs. Variety, long shelf life, and easy-to-prepare foods with a great taste make this a favorite of survivalists. Offering a low price guarantee, this site is one to look into when getting ready.
When looking to purchase your freeze-dried foods, look at the site to make sure it appeals to you. Many have in-depth information on survival needs and FAQ pages.
Think about payment and where your information will go. Check it out to see if the site will accept credit cards online. Look for testimonials and customer reviews. Of course, you want good variety and a long shelf life as well.
Stock up and your survival preparedness will be on its way!
Heather Legg is a blogger who writes on a variety of topics, including being ready for anything.