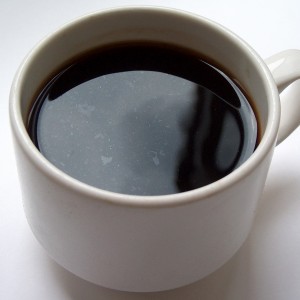 If you are planning on stockpiling an emergency stash of food so that you are prepared in the event of a crisis, you are doing the right thing.
FEMA-sponsored website Ready.gov recommends storing at least three days worth of food and beverage in order to protect yourself and your family should a natural disaster or other traumatic event occur.*
Here are some tips for buying food online that can be stockpiled:
Buy in Volume.
You are going to want to stockpile large amounts of food products, so buying in volume is obviously best, as the discounts one can obtain in buying in volume are significant. While online coupon sites may look appealing, where you can print out coupons and bring them to the grocery store, the coupons tend to be for low volumes of products
Canned Goods.
WebstaurantStore.com has fantastic deals on numerous types of canned products that you can buy in bulk, from a wide array of high-protein beans to peanut butter to mashed potatoes. In general, canned fruits, vegetables, and proteins are important to stockpile (along with a manual can opener) because they preserve so well.
Water.
Water is not food per se, but it's essential for preventing thirst and for helping keep a clean and sanitized environment about you in an emergency situation. Ready.gov recommends storing at least one gallon of water per person per day at a minimum.** Online office supply stores are often great places to find discounts of up to 30% on bottled water online. Try OfficeDepot.com or Staples.com for good deals.
Honey.
The National Honey Board indicates that honey will essentially store forever, and has wonderful nutrition benefits. It is a natural energy provider (calories are important in times of an emergency, as you will likely be expending more energy), and is said to aid in digestion. This could be quite useful in times when the nutritional value of the food you are eating won't be as high as normal (or you are simply eating more beans than normal!), and this is when digestive issues can arise. Honey is also a natural sweetener and will inevitably bring some joy to a difficult time if you wind up in an emergency situation. You can buy a six-pound half gallon jug of honey online for only $19.
Tuna.
The high protein in tuna provides critical nourishment in times of trouble, and is high in Vitamin B6 and Phosphorus. It is also relatively low in sodium, which is important in times when water is scarce and a commodity. Tuna has a strong product shelf life of at least three years, if not longer.****
Mustard.
This might surprise you, but as little as a teaspoon of mustard is quite high in antioxidants and omega3 and omega6 fatty acids, not to mention calcium.*** Mustard can also add some much-needed flavoring to tuna.
Wait for Online Deals with Your Favorite Brands.
While it is important to get your emergency kit set up, to get the best deals possible, go directly to the websites of your favorite brands, and become Facebook fans of these brands. You will likely be alerted when and where great online deals become available. Just make sure whatever you are buying can be preserved for a long time without refrigeration or freezing.
Salt.
This is an interesting one. It is not recommended that you eat a great deal of salt in times of emergency, because it increases thirst and water needs to be preserved as much as possible. However, this is an item that is worth stocking up on a bit, as it can potentially be used to trade for other items. You can purchase salt in volume for a low price directly at a brand site (as recommended above).
Coffee.
This is another product that can be traded for things you really need in times of trouble. Consider how addicted people are to coffee. You could be a savior to many! Instant coffee is the best way to go, and there is a whole website dedicated to discounted coffee, which can obviously be purchased in volume to get the greatest discounts.
Coffee - the surprising product you should stockpile for trade in times of emergency.
We hope you won't ever need to use any of these products that you can and should buy online for the best savings. Events like hurricanes and other natural disasters have, however, proven that they can pop up in the most unpredictable of places and have a devastating impact. So it is well worth being prepared with your emergency stockpile just in case.
http://www.ready.gov/build-kit/water
http://www.naturalnews.com/033720_mustard_seeds_medicine.html
http://www.cannedtuna.com/canned-tuna-faq/
http://www.naturalnews.com/036907_emergency_foods_shopping_list_discounts.html
Cara Aley is a freelance writer who covers a wide variety of topics from how to make mobile payments to health and wellness.  
Comments
comments